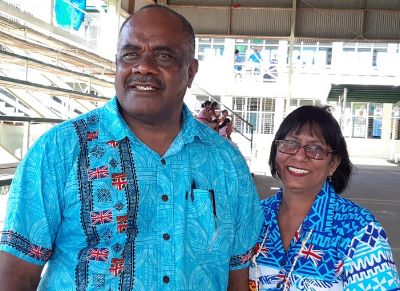 Eliki and Lata Lalauvaki
Narere Community Church - Nassori - Suva - Fiji. Together Eliki and Lata began the church in the early 2000's in their home. They reach out to the community through childrens ministries, school ministries, prison ministries, prayer meetings, and worship services where the Word of God is taught and the gospel of Jesus Christ is explained.
Herald and Anita
Herald serves as an elder in Narere Community Church. Both he and Anita are long standing members who engage in every area of ministry life. Every Saturday morning a prayer breakfast operates from their home.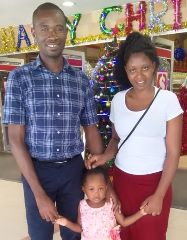 Cephas and Prudence Mwewa (Karis)
Calvary Christian Brethren Church - Samfya - Zambia. Cephas began visiting homes in the rural area just outside of Samfya township, introducing people to Jesus Christ in late 2020. Within a short time a few dozen people had put faith in Christ, and so began a new church. Cephas pastors as well as teaching at Samfya Bible School. Prudence works in the Samfya Bible School Book Shop.
Darnelle Richardson
Darnelle serves the Lord in Ecuador with SIM (Serving in Mission). Darnelle belongs to "Iglesia Cristiana Semilla de Mostaza - Central" (aka, Christian Church of the Mustard Seed) which is the local Bible teaching church in her town. Her primarly areas of involvement are childrens ministry and discipleship.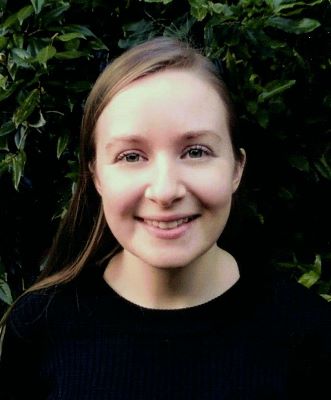 Anna is a qualified Nurse and a valued member of Focus Bible Church. In 2023 she will be moving to Papua New Guinea where she will serve in a medical team with ETHNOS NZ. You can contact or support Anna at the ETHNOS NZ Missionary page - Click on Anna's photo to go the ETHNOS NZ missionaries site. https://www.ethnos.nz/missionaries

Based in Kathmandu Nepal, young women are trained and equipped in a number of ways which empower them to return to their homes and villages with new skills to establish their own business, to read and write, and most importantly, to support themselves and others by sharing the skills and knowledge that they have learned with their community.